Employment Prospects
Most tour operators constantly have positions available for good quality trained guides. Once you have the training and experience many positions are available within varied sectors of the industry. This course will assist you in starting your career in guiding.
Completing this workshop will not guarantee your job.
However we can assist participants in job placement within the industry wherever possible.
AUSTRALIAN ADVENTURE TRAVEL TOUR GUIDE TRAINING WEEKEND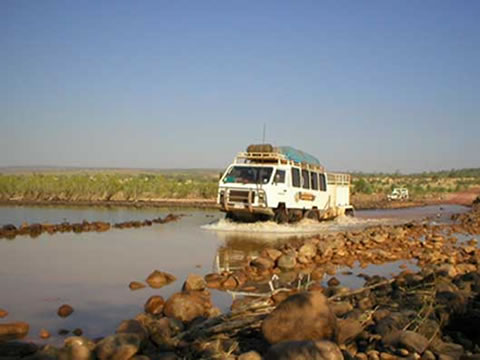 Australian Adventure Travel proudly presents our innovative tour and safari guide Training Weekend. This innovative weekend has been designed for those interested in becoming a tour or safari guide and those who just need a refresher course in customer service.
With the increased popularity of Western Australia's outback, we have seen large increase in the number of adventure travellers and adventure tours available. This growth has highlighted the special skills and training required in outback tour guiding.
Our Training Weekend will give participants an overview of the industry, and help develop the special skills required to become a safari tour guide. Teaming this with the Aussie Host program, participants will also receive and Aussie Host certificate, recognised throughout the tourism industry.
Course Overview
The training weekend includes practical and theoretical tuition as well as an overnight camp in a nearby bush camp ground.
Training includes a half day lecture, transport to our camp site, practical tuition, an overnight camp with all meals and equipment supplied, course notes, a certificate of completion and eight Aussie Host accreditation certificate for successful participants.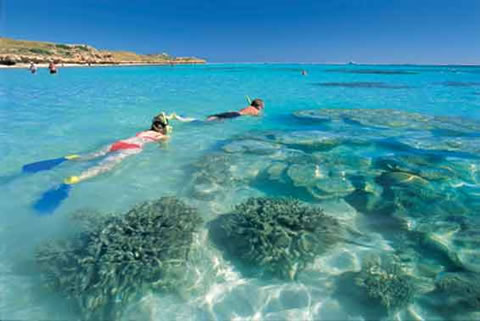 Course Content
AUSSIE HOST
Customer Service
Presentation
Communication
Conflict Resolution – complaints and dissatisfaction
AUSTRALIAN ADVENTURE TRAVEL
Meet & Greet
Room allocations
Surveys & Feedback
Commentary
Duty of Care (guiding)
Camp (preparation, setup and cooking)

Preparation and packing
Camp setup
Cleaning and hygiene
Client involvement
Food preparation
Cooking
Cleaning
Camp Hygiene
Environmental awareness including fires, soaps, litter, butts etc.

Hygiene, Grooming and Presentation

Personal hygiene and grooming
Uniforms
Food hygiene
Political correctness

Driving

Daily checklists
Safety
Driving conditions
4 x 4 procedures
4 x 4 recovery

Mechanical

Pre departure checklist
Warning Signals
Visual inspections and Daily Checks
Troubleshooting
Mechanical knowledge and toolbox
Workshop details
Date:
to be advised
Venue:

Centre Of Understanding
Unit 1/71 Beringarra Ave
Malaga WA 6090

and Darling range campsite

Cost:

(Some funding may be available, depending on applicant's individual situation)
What to bring:
notebook and pen
overnight bag with a change of clothes and toiletries
warm clothing for the evening
sturdy footwear
torch
a water bottle and a pack
sleeping bag and pillow
Australian Adventure Travel
PO Box 85 Bassendean WA 6934
Email info@safaris.net.au